A decision has been made. There will be NO Open House Sale this December 2020. I waffled as long as possible, but the COVID situation creates too much risk for everyone. Despite my moaning and groaning about how much work it is to set up the house, I am disappointed that the event must be cancelled.
If you want to order anything you've seen in the past, big or small, call me at the studio. I still ship every day. I can also accommodate some studio visits (masked, of course) if you'd like to arrange a time. (Know in advance the studio is anything but glamorous!!!)
Because of the cancellation of my holiday Open House - and all other craft shows I normally participate in - I am posting here a selection of one-of-a-kind pieces available for purchase. My usual photographer is under quarantine, so please forgive the glare and imperfections from my amateur attempts!
Bluebirds
Border verse from Emily Dickinson
17 1/2"x 22 1/2"
$850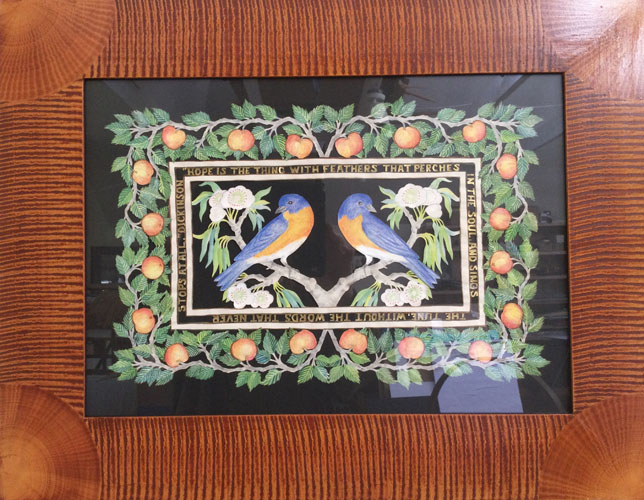 Foxes
Verse from Mary Oliver
18 1/4 x 20 1/2"
$1200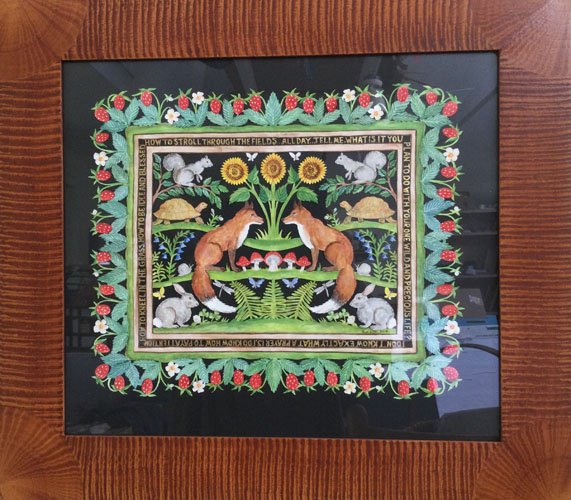 Ship
17 1/2" x 20"
Antique frame
$900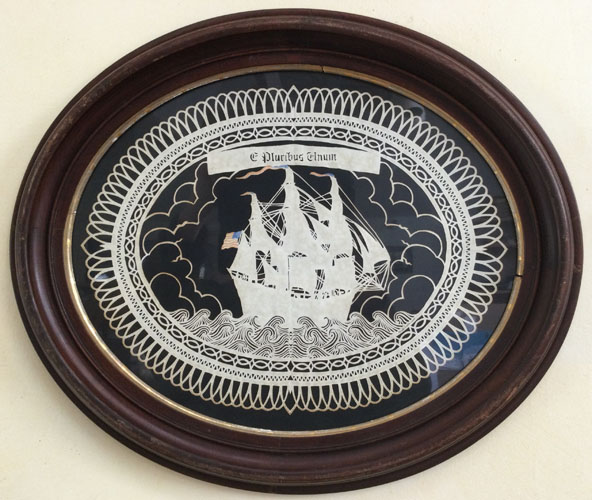 Reproduction of an early 19th century papercut
15 1/2" x 18"
$1500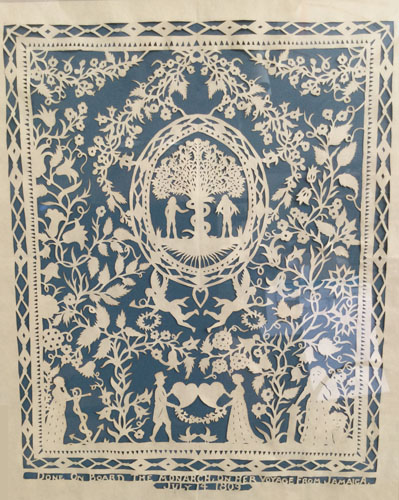 Noah's Ark
20 1/2" x 20 1/2"
$675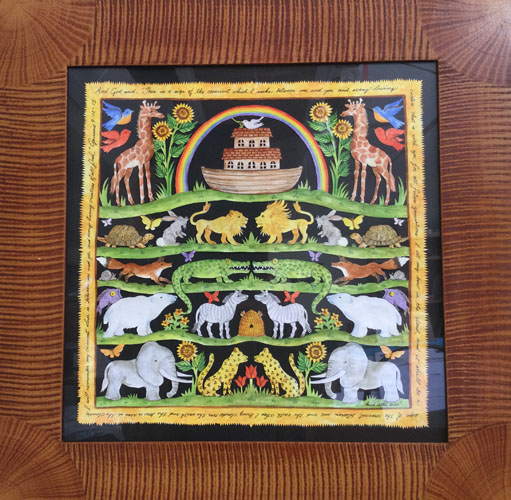 Psalm 104, 27-28
12 1/4" x 17 1/2"
$625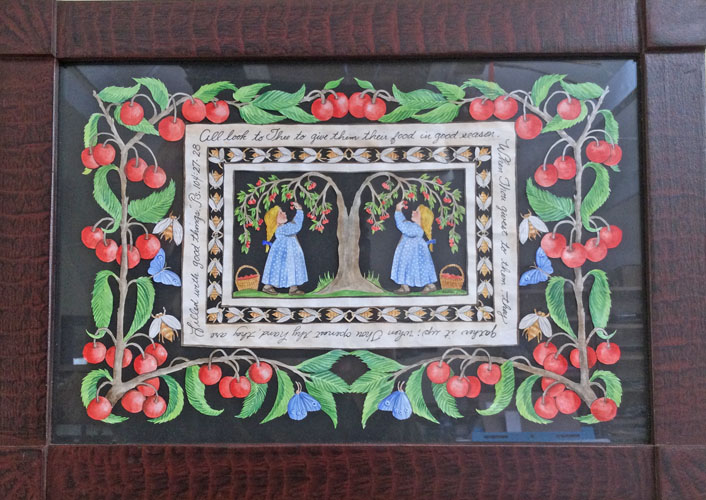 Rural Scenes
Antique frame and antique glass
12 x 13 1/2"
$295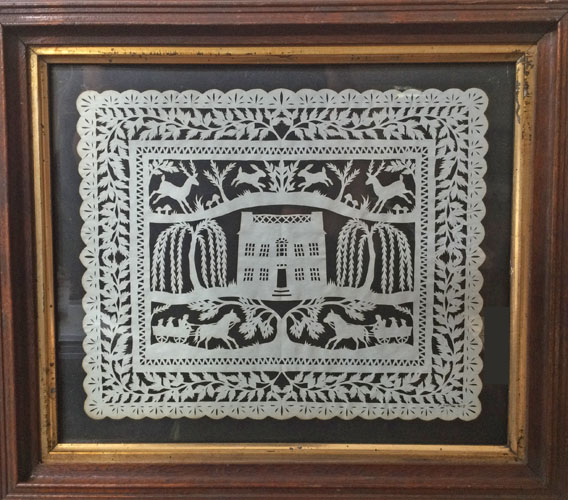 Forest Scene
Verse from Whitman
12 1/2" square
$425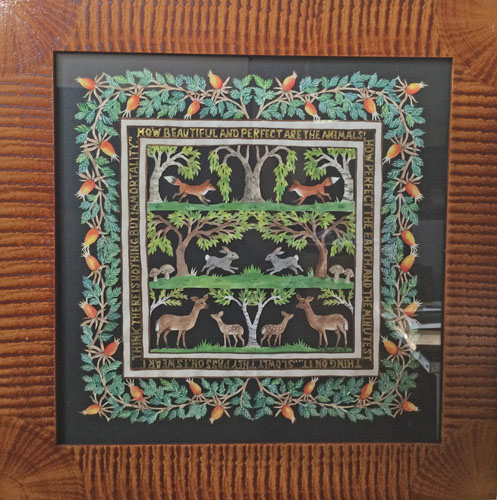 Noah's Ark 2
12 1/2" square
$350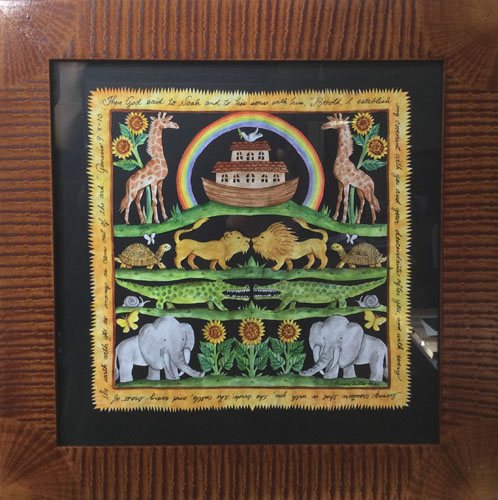 Anniversary
11 x 13 1/2"
Antique frame
$325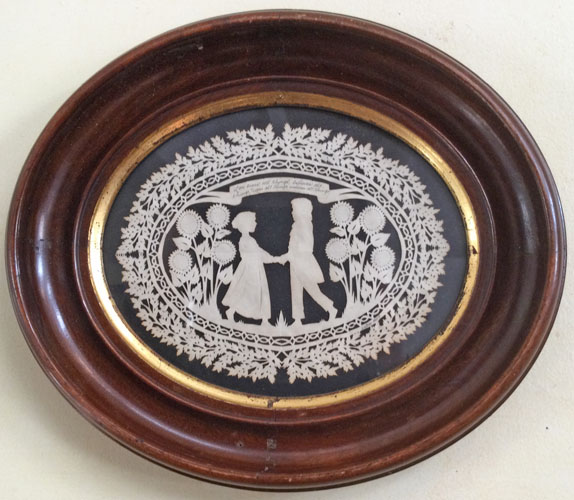 Houseblessing
20 1/2" x 20 1/2"
$650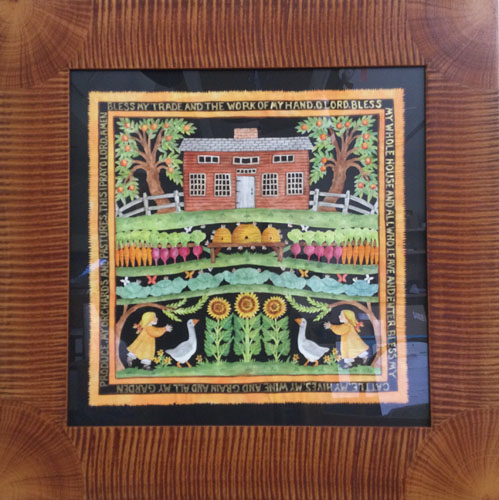 My tinsmith, Walt Fleming, can be contacted directly for purchase of wares at (518) 877-8038. Here are some photos of his work:
Chandra, Our superb maker of peg dolls, is taking the year off to luxuriate in the joys of her brand new baby, Milo.

At this writing, the ONLY craft sale event I will be attending is
Sunday, December 6, 2020 12pm - 3pm
in the Red Chapel at the
Christian Community Church
10 Green River Lane
Hillsdale, New York 12529
-----
As is happening everywhere, all events for 2020 have covid-question marks. I have listed the shows I am committed to (in "Events") with the proviso that they might be canceled at any time. Please verify with the show's website/organizers before venturing out.
Given that work has virtually ground to a halt the past few months, I am considering extending my Christmas Open House for one more year. I know, I know - I wanted to wrap things up with last year's sale, ending on a round number: year thirty! We will have to see what the health of the world will permit in December. And when I have a clearer idea, I will post an update here.
Here are some photos from last year: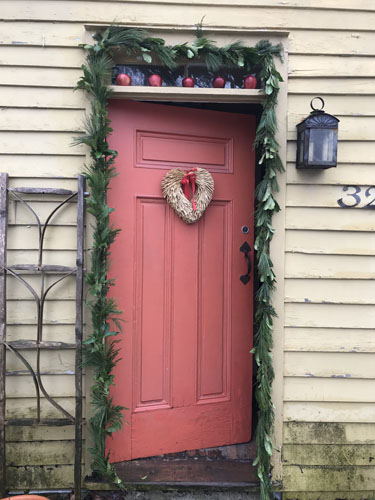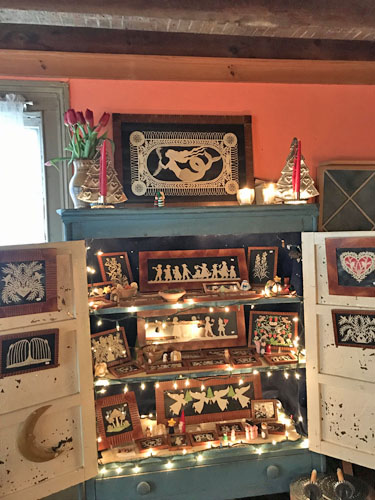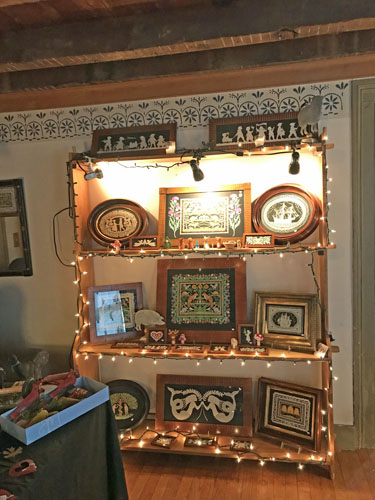 Guest artist Walter Fleming demonstrating tinsmithing
* * * * *
Believe it or not, this gal from the early 19th century has stuck her toe into the waters of the modern world. See postings of new work on Instagram:
Pameladalton3821